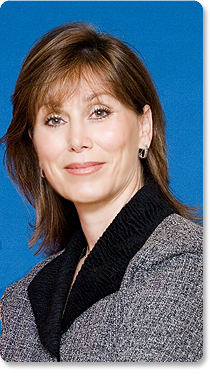 "A picture is worth a thousand words, but a good story, is worth a thousand pictures!
People LOVE and REMEMBER stories."
Dawn´s Coaching Programs
Dawn's "Success Story Coaching and Networking Program" teaches you how to tell your story that your audiences will remember and more:
Ø

Success Coaching & Networking Coaching Program detail:




How to tell your story so that others want to repeat it:

Will Attract More Clients, Create Greater Financial Success and Make a Powerful Immediate Impact.

Words are Currency:

Spend them well - Develop your communication expertise

Use Fewer Words to Say MORE:

How to use words with power.

Speak into the Listening of others:

Attract more of your ideal customers, business builders, and clients.

Stand Out!

It is important to differentiate yourself from other professionals

Ø

Dawn´s program will teach you:




How to use stories

to be a more effective communicator.

Why storytelling is the easiest way

to attract ideal, high-paying clients.

How to use stories

to take the stress out of networking and marketing.

How to network more powerfully

to make your networking efforts more fun and effective.

How to "BE FOUND" on the Internet

make sure that people who are looking, Find YOU.

Ø

Detailed list of Find-Success Coaching - 6 month Program includes:




Pre-Assessment:




You will complete & submit our Find-Success™ assessment which encompasses a summary of your goals, current networking activities, social media presence, professional/civic involvements, objectives, challenges, strengths & weaknesses.

Assessment:

After reviewing your Find-Success™ assessment we will discuss and explore your current networking efforts/activities, sphere of influence, desired outcomes, challenges and We will agree upon your PSP (Personal Success Plan) for the next 6 months. The PSP will possess areas of focus, timelines, goals, new initiatives, activity changes and accountability.

Tools:

detailed list below.
You will be provided over $9,700 worth of success tools, and training on how to use them.
Detail Contents
Worth of Value
6 hours of 1 on 1 coaching (4 total sessions: each session is 1 ½ hour) @ $250 hr.
= $1,500.00
6 monthly group coaching tele-classes ($50 an hour)
= $300.00
Choose to Be Great Success Workbook
= $55.00
Entitled to Fail, Endowed to Succeed: America's Journey Back to Greatness
= $25.00
GPS (Goals and Proven Strategies) to Success
= $25.00
The Color of Understanding - Primary Colors Personality Test Book
= $27.00
Primary Colors Personality Test Conference Training
= $550.00
The ABCs of Great Relationships 26 day Course
= $175.00
50 Success Secrets
= $27.00
Optimizing Your Website Part 1 and 2
= $75.00
How to Create a Successful Fan Page
= $35.00
Delegate or Die: 12 Steps to Successful Delegation
= $20.00
Turn Your Network into Net Worth e-book and training
= $120.00
8 Simple Steps to Increasing Traffic Flow for Website
= $20.00
60 Days to Success: A Guide to Getting What you Want  
= $50.00
Online Advertising: Elite Mini-Website Ads on TROVA Business Directory 
= $530.00
Elite Mini- Website Ad on TROVA Women Business Directory   
= $530.00
6 Heart to Heart Media Sponsorships or Business Ads on Industry Websites 
= $3,600.00
1 Key Word Specific Showcase word of mouth article for front page exposure
= $2,200.00
Quarterly Review: Each Quarter we will measure your progression in term of attaining milestones, networking and success goals. We will review your achievements along your PSP, making adjustments as necessary, adding new elements, removing ineffective tactics and implementing changes as warranted.
Ongoing: I am available for questions, suggestions, feedback and problem solving along the journey through email and social media.
My commitment to YOU:
Help you understand your personality and how it affects your life
Help you choose your "3 words" that describe your essence
Teach you to tell stories to communicate with power and excitement
Build your networking confidence
Rapidly expand the size, scope and effectiveness of your network
Significantly raise your profile & recognition within your community
Expand your circle of Influence
Make your personal, professional & philanthropic endeavors easier and more successful
Significantly enhance your exposure on the major search engines
Your commitment to ME and to YOURSELF:
I will commit to Listening, GROWing, being coachable, being willing to do things differently, strengthening my weaknesses, accentuating my strengths, investing the needed time and resources to succeed, enjoying the process along the way, and focusing on helping others.
RESULTS
| | | |
| --- | --- | --- |
| CREATE | DEVELOP | IGNITE |
| Balanced/Effective Networking Strategy | Your Personal Brand | Influence & Opportunities |
| Networking Mindset | Follow Up System | Community Profile |
| Goals & Accountability | Referral Network | Circle of Influence |
| Strategic Online Advertising | Inbound Marketing | Social Media Footprint |
(Individual & Corporate Programs Available)
Cost: $ 500.00 month x 6 months (total $3,000), or prepay $2,500